Structural Engineering Services
At Structural Engineers Company (SEC), we leverage more than seven decades of industry-leading experience and award-winning service to deliver comprehensive engineering solutions that surpass client expectations. Our services, designed to address your unique needs, are backed by the knowledge and expertise of a former president of the Structural Engineers Association of Arizona (SEAoA).

Remodeling and Additions
From planning to execution, SEC transforms your remodeling and additions visions into reality. We ensure that your revamped space not only looks visually appealing but also maintains its structural integrity. Our team takes on any challenge, no matter how complex, ensuring seamless project delivery even under tight deadlines.

New Home Design
At SEC, we create tailored designs for your new home, blending aesthetic appeal with robust structure. We leverage our extensive knowledge to guide you through the entire design process, turning your dream home into an architectural masterpiece.

Commercial & Industrial Services
Our expertise extends to the commercial and industrial sector. We take on projects of all sizes, demonstrating our exceptional problem-solving abilities and engineering prowess. From foundational work to structural assessments, we provide comprehensive solutions that cater to the unique demands of commercial and industrial structures.
Why Choose SEC?
Choosing SEC means investing in personalized service, fast response times, and quick project turnaround. We are equipped to handle requests with tight deadlines, ensuring that your project proceeds smoothly and on schedule. We offer practical advice based on our extensive experience and provide services that stand as testament to our reputation as an award-winning company.
At Structural Engineers Company, your project is our priority.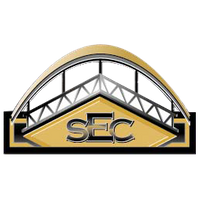 Contact Structural Engineers Company
Let us help turn your engineering challenges into engineering triumphs.